Social Responsibility furthers our mission to be an upstanding corporate citizen, allowing employees and business partners to take pride in our relationships.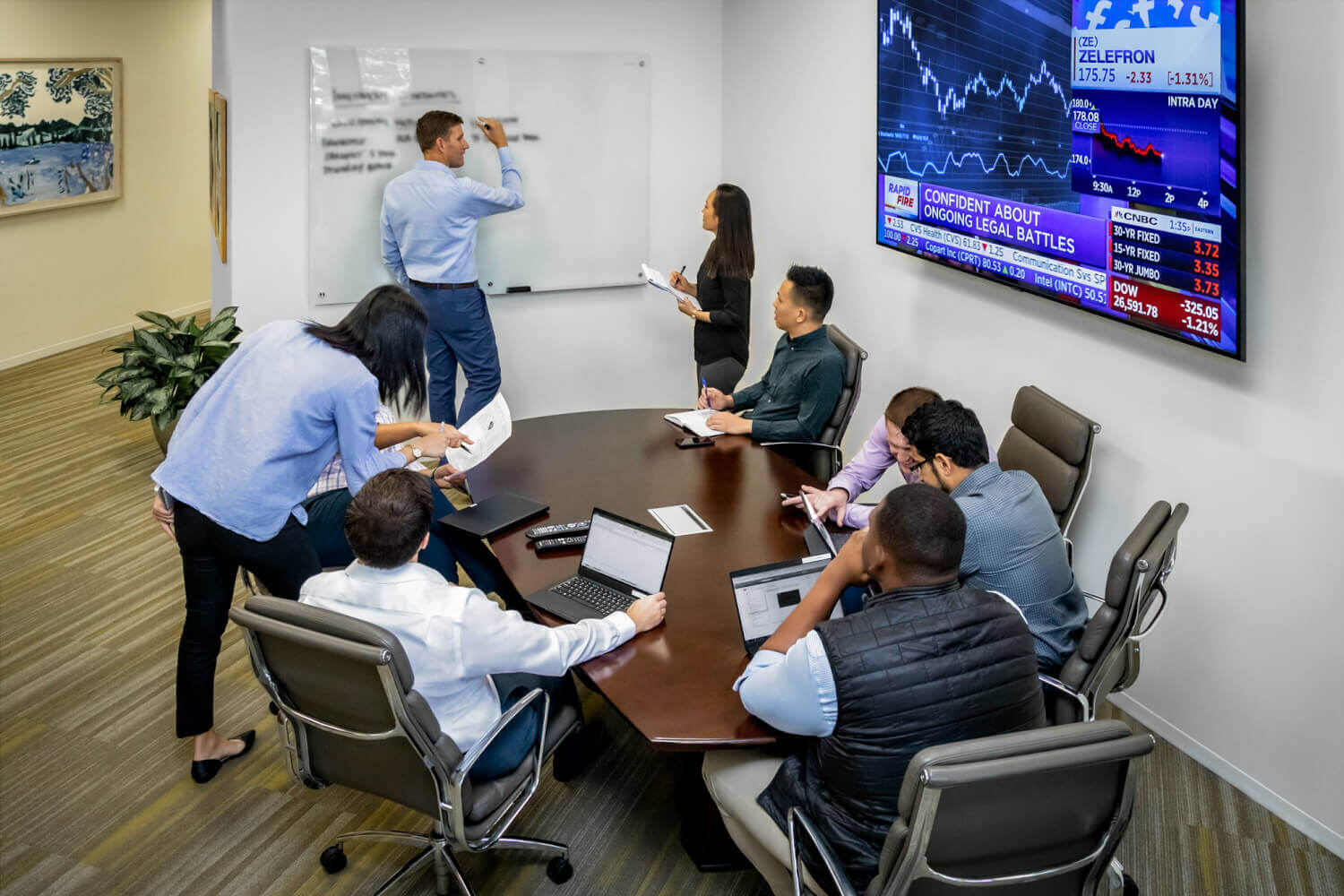 ---
Our People
Board Diversity
50% of our directors are female, one of whom is racially diverse.
Women in Leadership
57% of female employees are in leadership positions.
Workplace Diversity
Our workforce is made up of 47% female employees and 40% ethnically and racially diverse employees.
Diverse Talent Recruitment
40% of our new hires in 2018 were female.
Employee Satisfaction Rate
Our overall employee satisfaction rate has improved each of the past two years and is above the Kingsley Associates average for 2018.
Tenant Satisfaction Rate
Our overall MOB tenant satisfaction rate has improved each of the past two years and is above the Kingsley Associates average.
---
Diversity and Human Rights
We believe that diversity, equality and inclusion are critical to a positive environment for our employees. We are committed to promoting workforce diversity and providing equal opportunity and fair treatment to all individuals on the basis of merit, without discrimination. We do not tolerate corruption, discrimination or harassment.
Accordingly, we fundamentally support the protection of human rights for all, irrespective of race, color, religion, national origin, citizenship, marital status, gender (including pregnancy), gender identity, gender expression, sexual orientation, age, disability or veteran status or other characteristic protected by law. We comply with all applicable laws concerning employment and individuals' rights where we operate. Our commitment to an inclusive, safe and ethical workplace is incorporated within the provisions of our Code of Business Conduct and Ethics , our Vendor Code of Business Conduct and Ethics, as well as our human resources policies.
We are committed to the use of voluntary labor and promote fair wages. We prohibit support for any form of human trafficking or involuntary labor in our business operations or supply chain.
---
Partners and Community Engagement
In 2018, Healthpeak donated nearly $500,000 to entities aligned with its mission to support the advancement of healthcare, senior communities, and emergency disaster relief. Additionally, Healthpeak matches employee gifts annually up to $2,500 for charitable organizations and $1,000 for educational institutions.
Healthpeak partners with organizations that share its desire to support research, education, and other activities related to healthcare. We also aim to support local community initiatives in the areas where our employees work and live by partnering with and donating to local organizations.
Some of our partners include: